Volunteer At The Khushwant Singh Litfest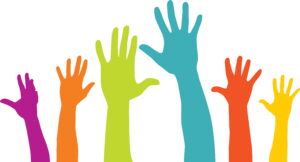 We welcome young volunteers who can help us run the festival. It is hard work, but offers the experience of a lifetime. There are several areas for you to choose from.
Registration Desk: You are the pivot for the visitors to the festival,also providing any help they may require.
Media Management: Organise media interviews between author and media after each session. Write press releases on sessions and mail to media, along with photographs. Assist media persons present with their requirements for photos, write-ups, etc. Familiarity with the media required.
Photographers: Budding photographers, here's your chance to shoot great images at the festival. Select images will be mailed to the media and used on the website with your credit.
Videographers: Record the sessions and the fun around the festival
Tech Support: Manage the power points, DVD's, sequencing of tech for sessions.
Stage Management: Ensure adequate chairs, mineral water bottles, drinking glasses for each session. Liaise with sound technicians. Take mikes around the audience for questions.
Volunteering is purely voluntary. There is no financial outlay involved. Accommodation is not provided.
Contact Us Here
Do share this page with your friends by clicking on the Share icons.