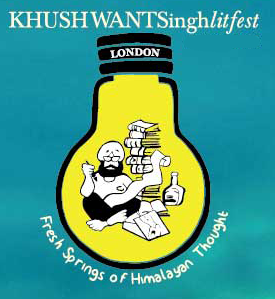 The Khushwant Singh Literary Festival London is a labor of love. To promote the legacy of Khushwant Singh (KS), author, scholar, journalist and iconoclast, by discussing the values he stood for, and addressing his concerns. London is where he worked and studied and it helped shape many of his passions and concerns. Some of which are closer ties between India and Pakistan; equal opportunities for women worldwide; and disseminating the values of democracy, tolerance, compassion in a world that is increasingly more polarised.
KSLF London is a meeting of minds to celebrate ideas that can change the lives of all connected with these issues and with an interest in the subcontinent.
KSLF is organised entirely by volunteers. As well as friends of Khushwant Singh and friends of the organisers who contribute in money and kind. Every donation goes a long way in creating a world with values.
THE COMPANY
Khushwant Singh Literary Festival is a London registered organisation set up exclusively to run KSLF. It is incorporated under the Companies Act 2006. Company Number 11438029.